Faced with emerging issues and negative feedback, TikTok is taking a series of actions, including adding new requirements to this playground. Let's stay updated with SKYPERRY on these changes!
TikTok has tightened control over health-related products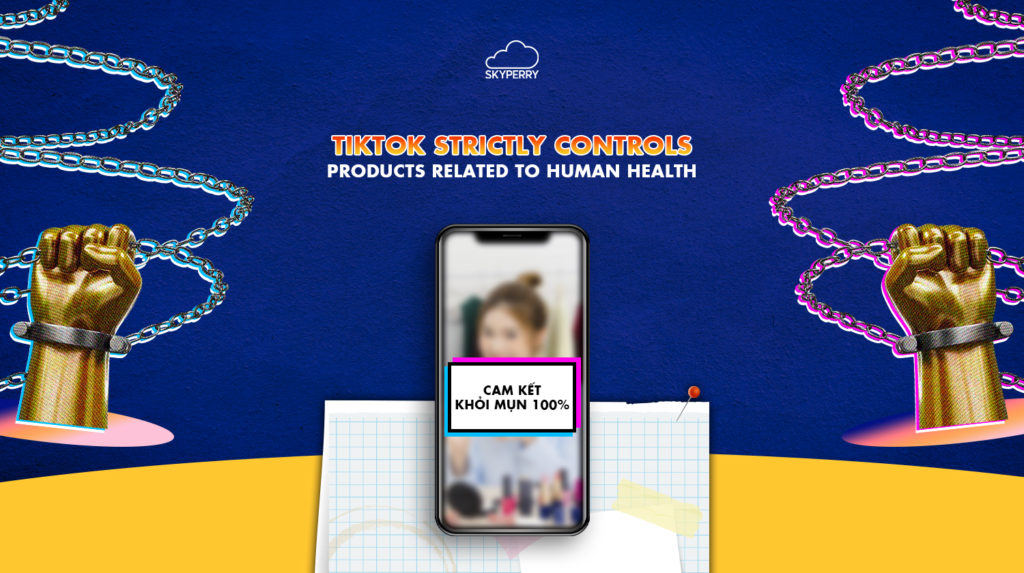 TikTok plans to further tighten control over individuals and businesses that promote health care products. In addition to information related to figures and ingredients, TikTok is expected to limit language that carries commitments or calls to action in content containing these products. To ensure that the content is not "beaten, squeezed" for engagement, brands and sellers need to choose language that is objective in their posted videos. Specifically, they must also have sufficient documentation in accordance with regulations if they want to promote content related to pharmaceuticals or cosmetics on TikTok.
TikTok is also tightening its advertising policies on the TikTok Shop
False information related to a product will result in TikTok deducting points, and even revoking selling rights on the channel if more than 48 points are deducted. Additionally, information related to the shop, such as unclear product sources, will also result in point deductions. Therefore, reviewers/sellers need to optimize their content in order to provide objective information and perspectives when promoting a product or service.
TikTok Shop will strongly scan third-party related information
TikTok Shop will thoroughly scan and check three types of information:
QR codes of products shown in the video
Phone numbers
Information that directs users to third-party platforms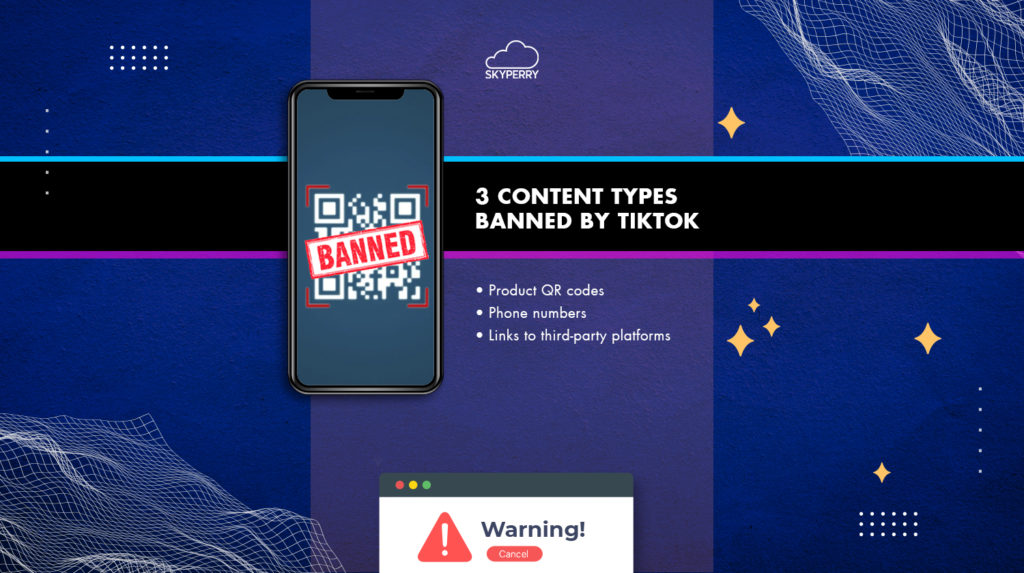 To overcome these issues, businesses need to ensure that no information appears on their TikTok videos. Also note that using icons to blur out content will also violate regulations. If TikTok Shop discovers that a business is hiding ingredient information, they will be warned. Meanwhile, if the QR code leads users to a third-party platform like Facebook, Instagram, Shopee… TikTok will penalize them. Reviewers/sellers can use their fingers to cover up related content during the content production process to ensure that their content is valid and does not affect the channel or video when posted.
In summary, the rules of TikTok in general and TikTok Shop, in particular, will be tightened in the coming time. Individuals and businesses need to have appropriate communication strategies and plans for their products or services. SKYPERRY, with its experience in producing content on TikTok, can provide you with the most effective and optimized solutions when implementing advertising campaigns on TikTok at this time. Contact email: support@skyperry.com or hotline: 088 605 6868 for direct consultation.