TikTok's marketing partner collaboration might need to be taken into consideration when brand wants to start a TikTok campaign. The program was launched in 2020 on the momentum of development. The program aims to find specialized agencies in the following areas: Strategic management, creative development, brand development, and performance measurement. Therefore, they could help businesses, commercial partners, and brands get closer to the values that this platform builds and provide.
Undeniably, the Marketing Partner plan not only optimizes the spread of TikTok. They also give partners and collaborators tools to help them understand and maximize user accessibility on TikTok. Partner groups also receive support solutions to optimize both budgets and business goals for each brand and unit.
So what specific advantages will a brand cooperating with a TikTok Marketing Partner unit have compared to running an advertising campaign on this platform?
1. Build trending content and user insights
A common mentality among young people, especially when going through a restrained period of the global pandemic, is 'fear of boredom'. According to Ken Hughes – TikTok behavior expert, the experience becomes a kind of "social currency" when shared by users with the community. And TikTok has turned shopping into an experience rooted in discovery, connection, and entertainment, creating opportunities for brands to maximize consumer attention.
To be effective, TikTok is committed to providing partners with detailed instructions on user behavior and insight from the steps of creating and implementing content according to actual reports. From there, TikTok's Marketing Partner quickly came up with appropriate strategies for the brand.
TikTok's creative partners are agencies that have expertise and experience in content and creative development. After receiving briefs from customers, these agencies will work with TikTok to analyze the brand's target audience, build ideas, make mock videos and receive edited feedback from customers before going on air.
The content partner agency of TikTok must ensure the following elements:
Ability to build content plans for campaigns. For example, the campaign of the Shopback app recently collaborated with SKYPERRY. With 5 years of experience building content on online platforms, the agency has come up with 3 stages of implementation, seamless content ideas that create continuous effects on TikTok. Includes a series of quick video tutorials on how to use the Shopback app, money-saving features even without promotions, challenges, and unboxing videos to experience throughout the campaign.
Creativity makes users unable to ignore right from the first 3s of each video. Due to the feature of short-form videos combined with music to create a fast experience. The role of the partner agency is to have a team of professional content creators produce videos that have the ability to go viral and maintain viewers' attention until the end of the video.
Convey the message and achieve the brand goals. With each campaign, there is a goal that the brand wants to achieve, with the request from the brand agency to focus on conveying a message and towards a specific action in each video, but still have to keep the line. transparent content.
2. Manage and optimize campaign effectiveness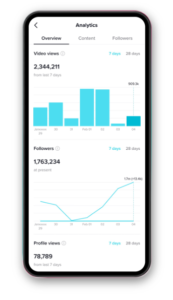 In addition to deepening understanding of content strategy, TikTok partners also assist brands in monitoring campaign performance to make timely adjustments.
In which analysis data includes three main items: Overview, Content, and Followers. Based on interaction data from previous videos, the agency makes timely edits for the brand's next videos. Avoid the situation of testing a lot of content but not getting the desired ad performance.
Besides that, working with TikTok's partners allows brands to manage campaigns quickly, efficiently, and reliably with real-time, automatic cross-update channels based on aggregated data from established intermediaries TikTok recognized the zone.
3. Connect with a diverse system of KOLs, Influencers, TikTokers
Currently, most of the advertising agencies in Vietnam have experience working with KOLs. They also have the latest updates on quotes and are able to manage KOLs. The use of KOL in campaigns is a necessary element. They could quickly reach the user audience – a new platform like TikTok is no exception.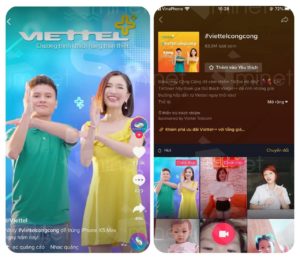 The campaign Viettel++ selected Quang Hai and Bich Phuong – 2 viral KOLs in different fields started with a simple and catchy "community dance". Just 10 days after its release, the original video promoting the campaign reached 45.8 million views on TikTok. Based on the virality of the challenge with thousands of cover videos, Viettel continued the campaign with 30 other KOLS. The campaign achieved a total of 53 million views in result.
If the brand doesn't work directly with TikTok or its partners, sponsored content can be shown to be restricted. This led to a significant reduction in the campaign's viral potential. This can cost brands a large amount of money on KOLs and marketing, but not achieve the desired effect.
Conclude
TikTok has more than 1 billion users, 60% of which are genZ – potential consumers. Hence, TikTok is a platform that brands cannot miss. However, for a clear and optimal result, brands can use support and advice from TikTok's partner agencies. They could support achieving effective and methodical campaigns on TikTok. Furthermore, the brand could utilize the experiences, advantages, and existing ecosystems (teams, networks, etc.) of partners. Those have been recognized by TikTok for their ability to complete a campaign on this large platform.