Are you in search of unique and efficient marketing strategies to use on your products? Let's take a look at two successful case studies of Panasonic and Sunlight with the campaigns named "Sống khoẻ góp xanh" and "Xin lỗi vì bất tiện". Through the analysis and practical lesson learned below, you will understand the way marketing strategies support CSR campaigns, which helps your products reach the target audience.
Panasonic's campaign – "Sống khoẻ góp xanh": The strength of emotional connection with customers
Panasonic achieved amazing success with the campaign called "Sống khoẻ góp xanh" – a CSR campaign towards supporting people and protecting the environment. This campaign concentrates on environmental protection technology solutions and helps consumers save energy in daily life. One of the important elements of this campaign is the emotional connection with customers. Panasonic has utilized a humanistic media style to clearly show their wishes for a green future and health for everyone. Besides, Panasonic also combined activities and events in the campaign, including charity fundraising programs and discount promotions for customers to use products that have energy-saving features. These activities have drawn the attention and participation of customers.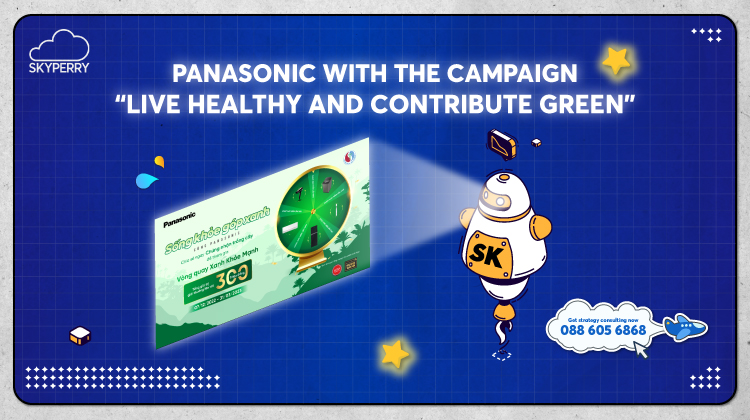 Panasonic with the campaign "Live healthy and contribute green"
Sunlight's campaign – "Xin lỗi vì bất tiện": The story of the imperfect "product"
Meanwhile, Sunlight launched a highly social advertising campaign called "Xin lỗi vì bất tiện" – a CSR campaign for solving the problem of environmental pollution. This is a straight and practical campaign. Sunlight created a new product with a new appearance and it was about the disappearance of the straps. The shell of the bottle replaced the design to fit the source of Vietnamese regeneration plastic. With this campaign, Sunlight showed affection and responsibility to the community as well as the living environment. They also created a reliable message of respect for the environment. This also helped Sunlight build its possible brand image in the hearts of customers.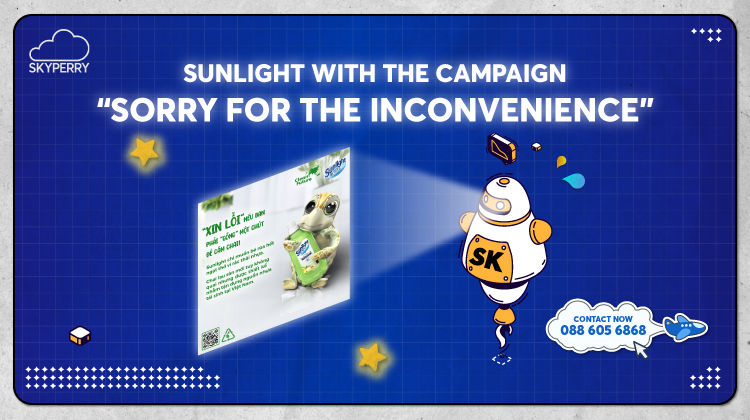 Sunlight with the campaign "Sorrry for the inconvenience"
The application of learned lessons from the CSR campaigns of Panasonic and Sunlight
As you can see, the uniqueness of these marketing strategies has given Panasonic and Sunlight opportunities to reach their target customers. With the integration of CSR into its marketing strategy, Sunlight has built trust with customers by turning weaknesses into advantages in an attempt of solving environmental pollution.
For quick consultancy from SKYPERRY, businesses can contact us via the hotline:+84 88 605 6868 or email: [email protected].