SKYPERRY produces a variety of short videos on TikTok with trendy content. This short-video project demonstrates the abilities of editing as well as creating ideas for short videos for businesses.
Context
At the end of the year 2021, SKYPERRY officially became a Creative Partner of TikTok in Vietnam. From this moment, SKYPERRY has continuously executed plenty of short-video/short-clip marketing campaigns, helping a variety of brands obtain different objectives.
Objective
Throughout the implementation of short video campaigns, SKYPERRY came to find out that this group of content as well as popular platforms like TikTok, Facebook, or YouTube Shorts bring young users together. They have different demands for entertainment and insights.
To create trending and effective content for brands, SKYPERRY needs to optimize various strategies and ideas that are made specifically for those platforms. Besides, SKYPERRY also has to meet the production speed to make sure to always keep up with the trend.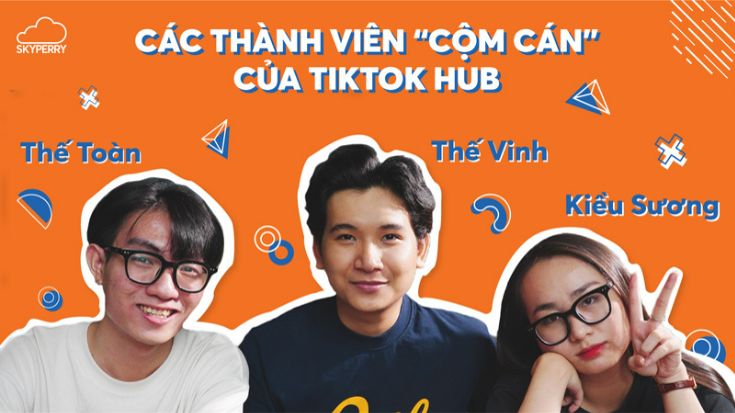 Key members who made TikTok Hub more popular
Strategy
Form an in-house full-service production team called TikTok Hub that is capable of executing a variety of scopes of work for customers. For instance, TikTok Hub will plan the campaigns, come up with creative ideas, produce and edit short videos, allocate them on media channels as well as optimize the performance of the videos on three platforms such as TikTok, Facebook Reels, and YouTube Shorts.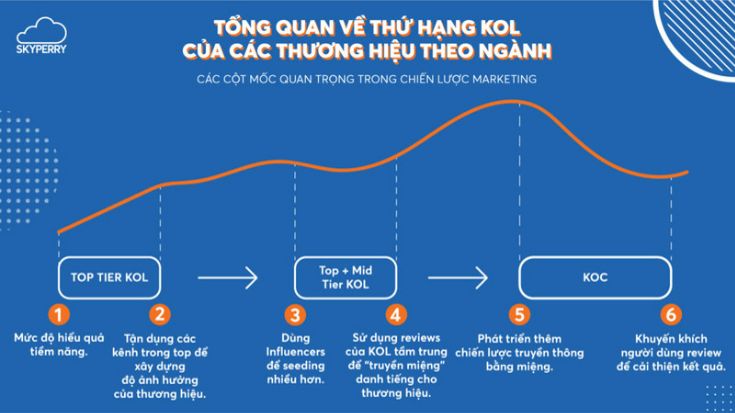 The overview of KOL rankings of various brands by industry
Results and achievements
TikTok Hub has obtained impressive achievements:
The capability of having a good grasp of insights of young people and optimizing creative ideas. This helps TikTok continuously bring short videos with impressive content. These short videos are also efficient in terms of digital metrics upon appearing on those platforms.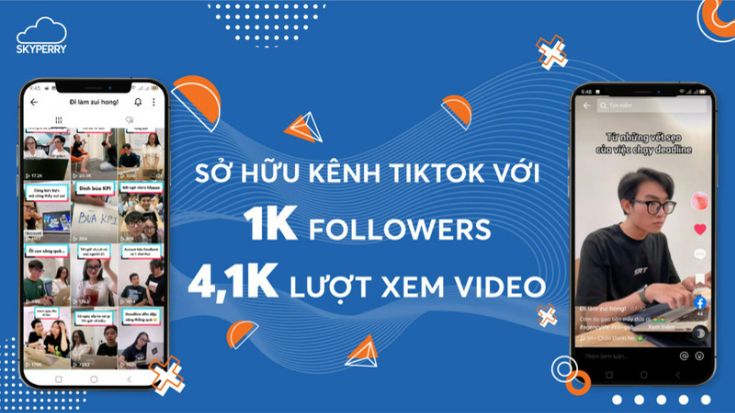 Unexpected great achievements that the TikTok Hub team has achieved
Better the capability of consulting, strategizing as well as optimizing production during a campaign on the TikTok channel for clients.
The capability of coming up with creative ideas and producing mock-up videos within 24 hours for the projects of clients.
Besides, TikTok Hub also built an internal TikTok channel called "Đi làm zui hong!". This channel also gained impressive numbers after just only 3 months of operation. With this channel that features the image of Gen Z at an advertising agency, the team could collect diverse insights from Gen G users. This is also the potential target audience that most brands want to target.
"Đi làm zui hong!" is also a platform for TikTok Hub to test and optimize new and trending ideas to consult and apply for clients who are working with SKYPERRY. This aims to bring clients the types of content that optimize the objectives and keep up with the trends to attract more audiences.
To sum up, as one of the most trending advertising forms to help brands spread messages within an optimized budget, short videos/short clips will continue to remain the top rank in all types of advertising for the period 2022 – 2023.
Contact SKYPERRY right now for consultancy and quotation packages for short video/short clip marketing campaigns.