In the face of post-Covid health fluctuations and the emergence of new-generation fathers and mothers, the diaper industry is having many notable changes. So, what has changed in consumer perceptions or shopping behavior that brands need to pay attention to?
Let SKYPERRY – a Digital Marketing Agency with 8 years of experience in the mom and baby industry update you with the latest market movements.
1. Fathers play an increasingly important role in childcare
Young fathers have increasingly more official roles and responsibilities, not "supporting actors" behind their wives in caring for children. Together with their wives, they have specific tasks such as taking care of their children to sleep, giving them milk… Young fathers regularly show off their childcare achievements on social media. Because he is more involved in care and parenting, fathers have different experiences and perspectives than mothers when using baby care support products. Especially in the context of more and more technology devices to support baby and family care appearing in Vietnamese life, the role of fathers in the Mom and baby industry is expanding.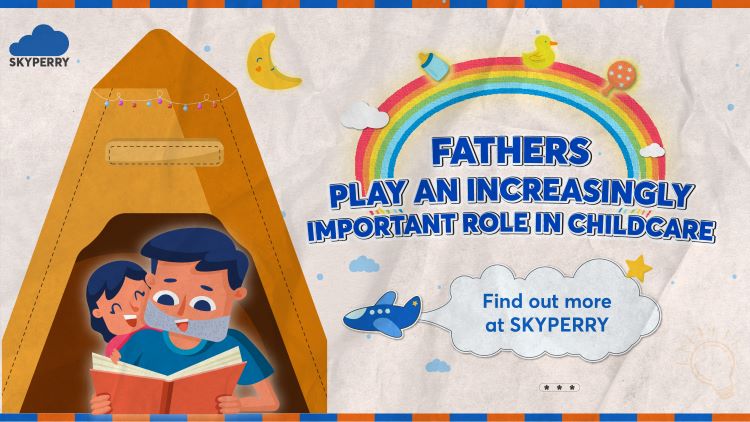 Father play an increasingly important role in childcare
Until now in the Mom and baby industry, the mother character has always been the main media object of the brand. However, as the role of fathers grows larger and clearer in the journey of childcare, brands need to make appropriate adjustments in their approach to communication. Besides expanding the media image to the father's audience, the brand also needs to evoke pride and a masculine image of the father.
2. The expansion of the mid-high segment and the problem of high-end positioning
Overall, consumers are spending more heavily on children's products. However, the trend of an aging population and a declining birth rate will limit the consumer market for products specifically for children and young children. When the market is no longer expanding, the game will catch up with the trend of improving and upgrading products and services to increase sales value. Mother & baby brands with the advantage of market coverage and reasonable prices should consider a long-term marketing strategy to upgrade their brand to suit the expansion of the mid-high segment.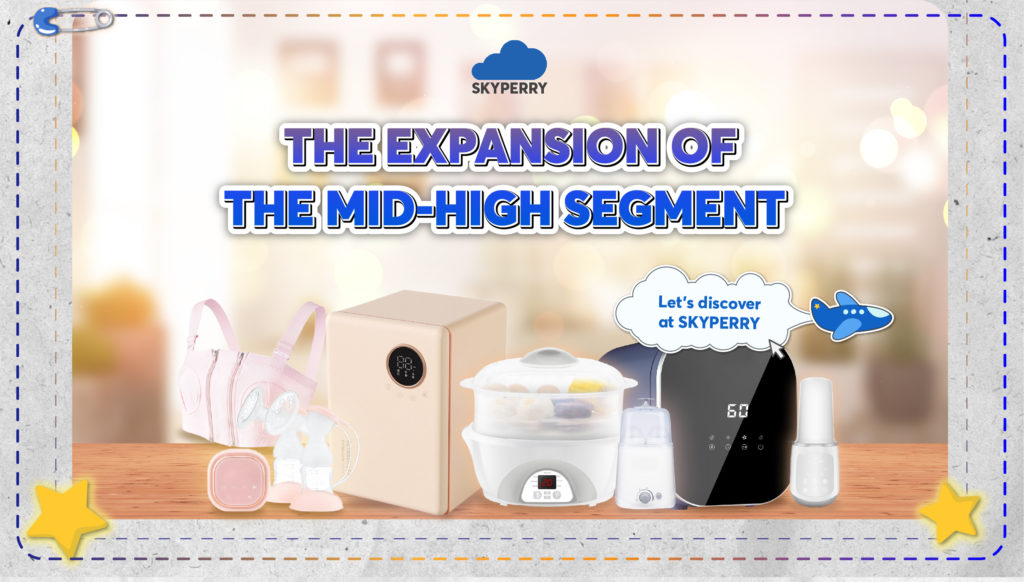 The expansion of the mid-high segment
Let's take a specific example in the high-end segment with natural/organic and herbal products, although the market is still small due to high prices, low brand awareness, and limited distribution network. However, as consumers become more aware and more concerned about the benefits of ingredients for their children and the environment, natural and organic brands and products specifically for children and children will welcome a strong wave of growth.
3. Convenience and nutritional value are trending
Parents now have their views on how to care for their children and no longer have to depend on the opinions of others. The more health knowledge they have, the more focused parents are on buying products to help them grow taller, healthier, and smarter. Weight gain is no longer as urgent concern for mothers as it used to be. Parents are increasingly aware of the importance of a child's early stage of development and tend to be willing to invest in the best baby food they can afford to support their child's future.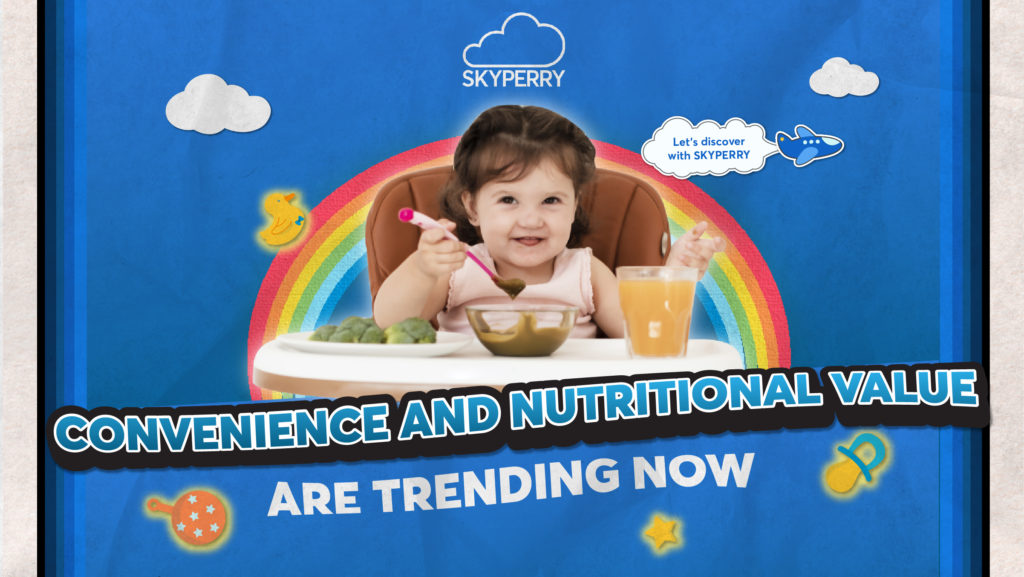 Convenience and nutritional value are trending now
A lot of knowledge about health and nutrition for children also comes with the need for convenience. After Covid, when work pressure returns with tight time, good nutritional quality but convenient products become parents' top priority.
Rice snacks are familiar to Vietnamese consumers, with a variety of preparations made specifically for children, including organic options such as Gerber, in addition to dried fruits, cookies, and dried yogurt are also available. Wealthier Vietnamese parents in urban areas are the ones with the strongest needs because they want to add excitement and variety to their children's snacks coupled with the tendency for children to handle food and feed themselves. That is why from 2017 to 2022, the processed food segment will grow strongly by up to 40%. In particular, dry food for children grows up to 85%.
—
SKYPERRY is committed to providing the ultimate marketing solution to help you position your brand, grow customers and increase conversion rates. With multi-field experience, the team of experts at SKYPERRY will optimize your advertising budget quickly and effectively. Contact hotline: 088 605 6868 or send information to email: support@skyperry.com for direct consultation for your campaign right now!