Almost a decade ago, only Celebrities were Influencers and the most popular collaboration is TV advertisement. In the blink of an eye, with the boom of social media, many types of Influencers were born and one of the most noticable is Beauty Bloggers. 
With the ability to attract tons of views for their opinions of the latest beauty products and trend-setting, these influencers have become one of the most successful methods of marketing for the cosmetics industry over the world. And obviously, working with a beauty blogger can be a powerful way to improve and help your marketing strategy thrive. However, the tough part is, can business balance compliance regulations with Influencer sensitivities and interests, while still gaining benefit for the product? 
Skyperry, with experience in Influencer marketing since 2014 and being the first Influencer marketing agency in Vietnam, has concluded some effective tips when working with Beauty Bloggers for the best result of marketing campaigns. Check it out now!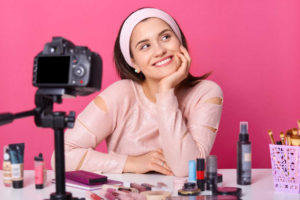 Choosing Influencers is the survival part of your campaign. If you select the right KOLs, you have the advantage of having their audiences, who are united by the same interest and match your target audience. Vice versa, if you choose to work with somebody only because they are famous, there is a chance their followers don't match the types of people to whom you are hoping to reach – the irrelevant people.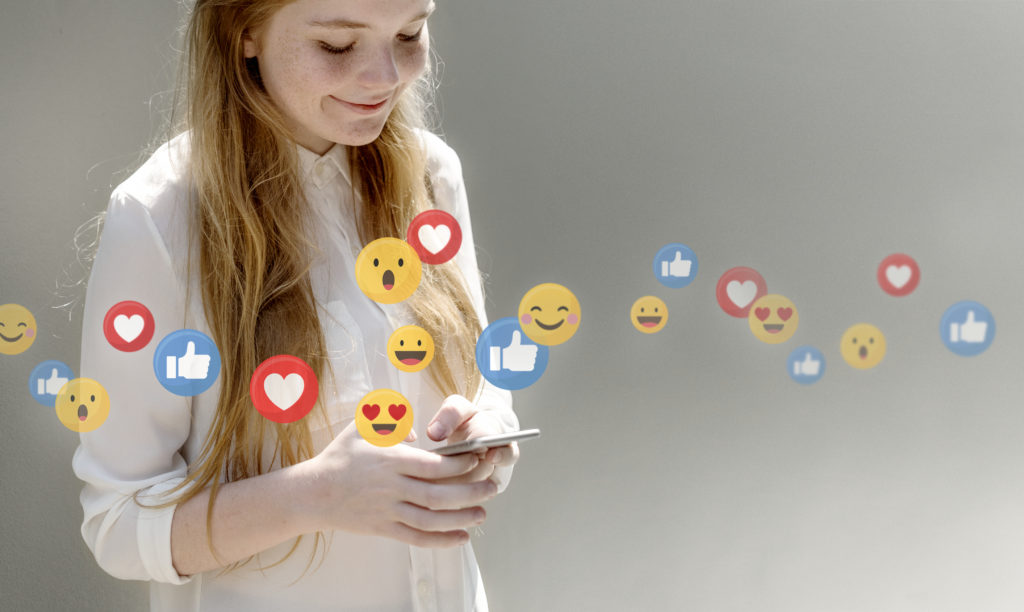 Imagine, you choose middle-aged influencers for teen products and skincare bloggers for makeup lovers, what is the result? Surely not the one you wanna get. Therefore, the chosen Influencers must combine two things: They have the same values with brands and their expertise matches the topics that interest your target audience.
Brands usually go for Influencers with high popularity and massive followers, but forget to evaluate the influence the Influencers have on their fanbase. Supposedly, the Influencer with smaller followers will have the higher chance to influence their audiences as they have a closer relationship. 
Another aspect, though small but requires a lot of dedication, is the need to consider the Influencer's offline reputation. Is he/she really an expert in the beauty industry? Do they often get invitations for events? How is their working attitude? Nevertheless, the ultimate goal of Influencer marketing campaigns is to spread your brand awareness and  it is best if the campaign is promoted both offline and online. Not to mention the fact that choosing Influencers with good reputation may spare your brands of any crisis may occur along the way due to Influencer personal life. 
What is the tip here? Have a list of clear criteria for choosing the Influencers and narrow your Influencers scope to specific ones.
Though Facebook is the dominating social network in Vietnam, there are other promising social media channels for the beauty field such as Youtube, Instagram, TikTok,… with different strengths. 
Youtube is strong at lively videos with unlimited length. TikTok is a unique media sharing network not to be missed for creative and captivating short videos with a lot of emerging beauty bloggers. Instagram, on the other hand, is highly curated and personal, this makes content seem trustworthy, authentic and relevant, and subsequently, more likely to inspire actions. 
Usually, every Influencer has their own preferred platform, but a majority of them will share content on different platforms based on what they want to say and whom they want to say it to. 
Using more than 1 platform will bring your campaign an extra exposure. But with multiple accounts to manage, remember to make sure you and your Influencers have discussions on which social media platform is the most suitable. It is advised to create a content strategy to  ensure that the content is consistent across the platforms.
Additionally,one thing to take note for beauty brands is that, compared to the past, beauty content is not just about product reviews anymore, they have swatch, unbox, transformation…For that reason, brands should choose Influencers capable of making new, attractive and diversified content. On Tiktok, there are dancing clips, singing clips which are really entertaining though still about makeup and beauty products. These clips attract a large number of views, sometimes up to hundred of thousand views, helping increase the product awareness. 
You no longer want a simple review or experience of a beauty product but a beauty content that has both brand information and catchy, interesting trends? Look for new beauty bloggers on Tiktok. They may surprise you with their creativity. 
If ecommerce isn't part of your marketing campaign, you could be missing out on outstanding opportunities to boost sales. Apparently, each new product needed a lot of review from Influencers to build awareness and trust from consumers. Influencer's reviews, promotional codes and affiliate links can scale their impacts from on awareness (word-of-mouth recommendations) to on purchasing actions (qualified sales leads). 
One of the most successful ecommerce marketing campaigns, though not wrapped only in beauty, is 9.9 Super Shopping Date of Shopee Philippine. This platform attracted huge engagement from redirecting followers on social media to their app, but not just that, the special highlights are a countdown and live streaming marathon with local celebrities bring an increase of 3 times the number of hours spent watching Shopee Live streams from an average day, with 2.5 times more items purchased during live streams.
Now you have chosen your Influencers, you have launched your campaign in different social media platforms and you are also using e-commerce with Influencers to push sales. What's next? What is the key to broader your brand image online? – The consistency of social media strategy. 
You are not the only one who is thinking of working with Influencer and also not the only one whom Influencers will work with. Even though you have partnered with a professional one, you need a strategy to optimize Influencer's content on social media. 
This requires the brand to follow Influencer from the early stage of their collaboration: Does the important keywords of Influencer's content appear on Facebook search, Youtube search…?  Have you used up all potential platforms of Influencers and is the content optimized  of all cross-channels? Make sure that you are intimately involved in the content production and distribution process.
A journey of a thousand miles begins with a single step, sometimes, just by actively replying to comments or exchanging with fans, or using social media tactics like running ads, optimizing SEO, so the brand content is widely spread.   
Go further, the brand can dive deeper on reports and insights of Influencer's audiences, analyze consumer behaviours and build a long-term partnership with Influencers to build content strategies that benefit the brand. Influencers have probably already done similar campaigns with other brands, so be open to their suggestions, especially when it comes to approaching their audience and presenting the message.
CONCLUSION
Stated by a survey of Mediakix: "89% say ROI from influencer marketing is comparable to or better than other marketing channels", there is no reason for beauty brands to stay out of this encouraging channel. By understanding how to make use of the influence of beauty bloggers, brands can run their Influencer campaign effectively, develop brand awareness and improve gross sales at a speedy tempo. And what if you don't use it to full potential? Well, maybe your competitors will.
For consulting on a more efficient digital marketing plan, please feel free to contact us via:
SKYPERRY – Digital Marketing Agency
Hotline/Zalo: (+84) 88 605 6868 (Business/Sale)
Mail: 

[email protected]

Website: www.skyperry.com
Zalo page: zalo.me/258535189899787679