Positive influencers are prioritizing talking about what issues? As for consumers, what kind of messages do they easily have positive feelings and support from influencers? If your brand is looking to use influencer factors for its next marketing campaigns, let SKYPERRY review 5 prominent messages that KOLs and influencers are prioritizing to convey.
1. Supporting eco-friendly products
Along with the trend of sustainable consumption spreading among both customers and pioneering brands, Influencers are also starting to research, share, and encourage their followers to choose products with production processes that do not or minimally harm the environment. It is from this point that the collaboration between KOL, Influencers and brands/products with the same message will easily receive positive feedback and responses from both fans and neutral customers.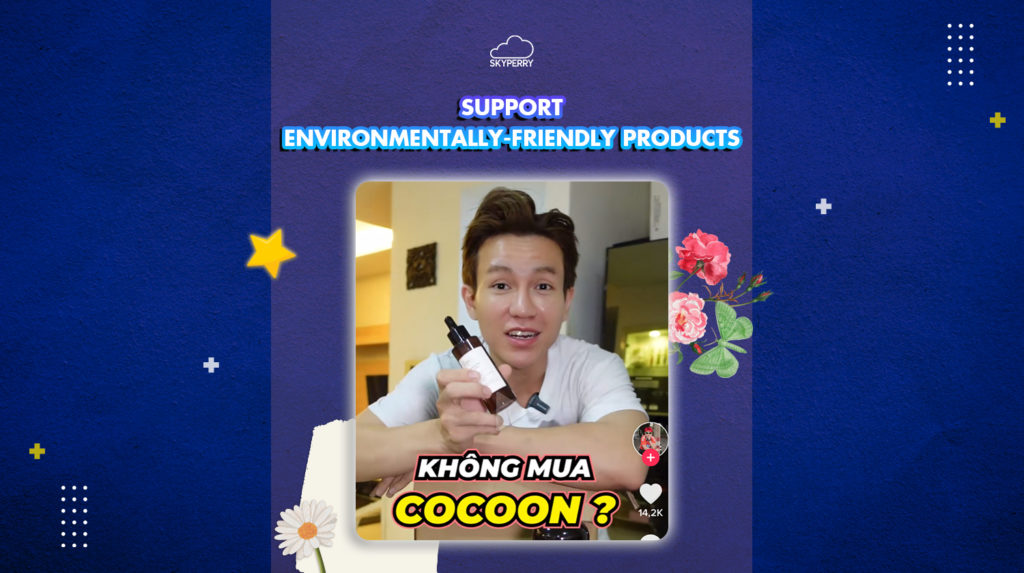 For example, FMCG Influencers can combine products made from organic materials, recycled materials, etc. Meanwhile, fashion KOLs can collaborate with clothing brands that use environmentally friendly materials such as recycled polyester, not using animal fur materials…
2. Caring for the community and sustainable values
Not only concerned about the origin of products, many KOLs also actively support conscious and sustainable consumption trends. The clearest example is prioritizing reducing plastic waste, using reusable alternative products. They also share tips to create a sustainable lifestyle such as using personal water bottles, ways to reuse single-use products… Especially, some Influencers also care about the values that the brand they use, collaborate with, have been – are – and will bring to the community. For example, a brand provides a safe and friendly working environment for its employees or allocates budgets for CSR activities… Brands can take note of these points to have suitable ways to communicate when implementing general communication campaigns and Influencer Marketing activities in particular.
3. Raise awareness – gender equality
One of the positive messages in the Influencer community recently is that they no longer hesitate to share their views on gender equality. Many KOLs have used their knowledge and platform to raise awareness among the community about social justice issues, from topics of racial discrimination, LGBTQ+ rights, to gender equality. They also encourage their followers to participate in appropriate activities. This is also a relevant reference for brands when implementing relevant campaigns. However, brands should also note the choice of Influencers as well as creativity in conveying messages to minimize risks and deliver messages accurately and effectively to the community.
4. Limiting the encouragement of excessive shopping – fast consumption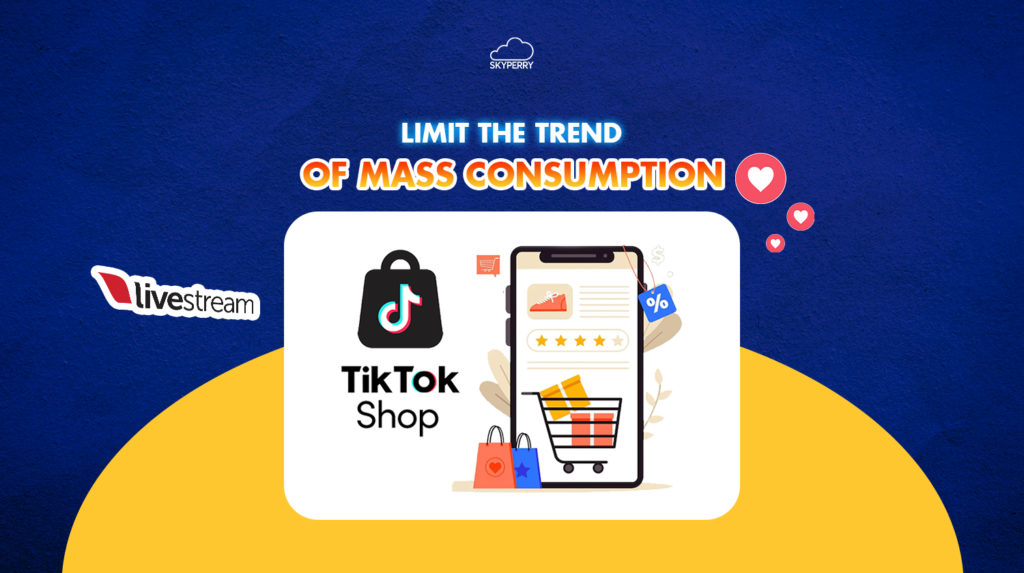 Contrary to the previous belief that KOLs and Influencers only focus on promoting products and encouraging people to shop, those who have influence now demonstrate a trend of smart shopping, emphasizing quality and practicality of the products. They condemn the trend of fast fashion and mass shopping, while encouraging their followers to be more mindful in their shopping behavior.
These messages have had positive impacts on both the environment and the community, such as reducing waste, supporting sustainable production, encouraging businesses to focus on product quality and prioritize ethical business practices.
5. More objective and honest in information
Along with the trend, the Influencer community is witnessing a revolution as there are more KOLs with clear and objective views when providing information to the community – whether it's personal sharing or sponsored content.
They will clearly disclose the content they are sharing sponsored by the brand, then provide insights from their own personal experience with the brand/product. Finally, they will suggest more objective conclusions rather than just delivering one-sided good information. For viewers, they have been treated with more respect, limiting the "manipulative, deceptive advertising" information from Influencers. As for brands, this trend also shows that if they want to use Influencer Marketing effectively, they will have to create quality products that aim at consumers – This is also the way for a brand to exist in a sustainable, long-term way.
With 8 years of experience, SKYPERRY is proud to be a Digital Marketing Agency providing Brand Positioning and comprehensive Marketing Strategy Consulting services across digital platforms for large, medium, and small businesses. With a deep understanding of the market and a series of practical experience, SKYPERRY is committed to delivering effective and impressive communication campaigns optimized for each objective of the business and brand. Contact us via email at support@skyperry.com or hotline at 088 605 6868 for direct consultation for your campaign.