Investing in skincare and makeup products is an essential part of women's shopping behavior. However, most women tend to forget about skincare when they embrace the role of motherhood. What are the reasons?
With 8 years of experience in implementing diverse communication campaigns for Mom and Baby brands in Vietnam, SKYPERRY – Digital Marketing Agency has identified 4 major insights that make most expectant mothers tend to limit or completely give up skincare during this period.
Top priority is to protect the baby's safety and health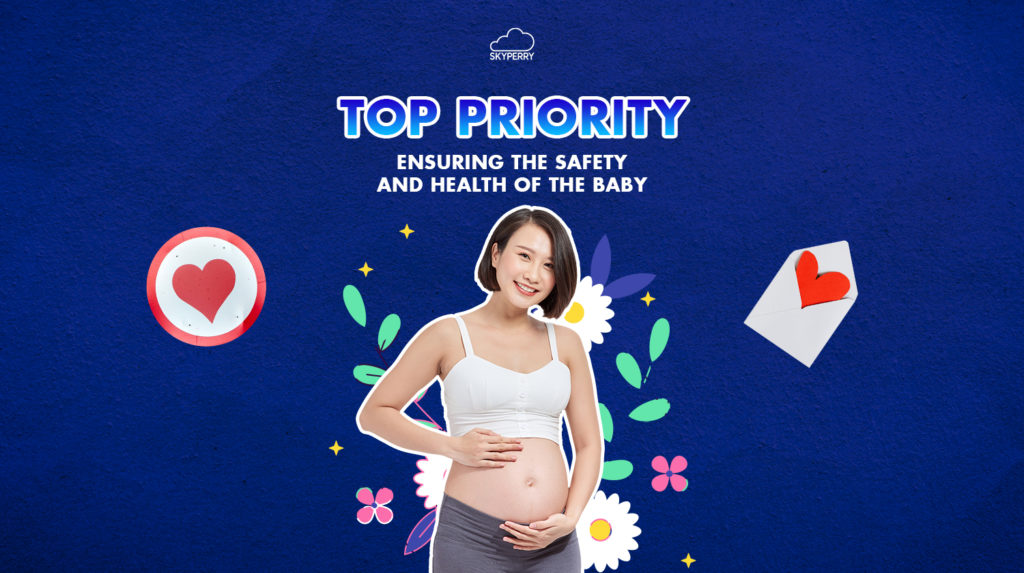 Pregnancy is an important and sensitive stage for both the mother and the unborn baby. There are countless factors that can affect the normal and healthy development of a fetus. Many expectant mothers are often worried that the ingredients in skincare and beauty products they used before pregnancy may have negative effects on the baby. Therefore, to ensure maximum safety and peace of mind, many mothers will stop using all beauty products during this period, including those that are said to be made from natural and gentle ingredients.
Difficulties with pregnant skin
Having a baby also brings about many changes in both the hormonal and skin characteristics of expectant mothers. Some mothers report that their skin suddenly becomes more oily during pregnancy, even though they previously had combination skin. Most pregnant women have to deal with various skin problems such as acne, melasma, dryness, and flaking… throughout the 9 months of pregnancy. Additionally, sudden changes in their diet, with more nutritious foods and more restrictions, also cause many expectant mothers' bodies and skin to change and become more difficult to deal with.
Faced with this situation, it is very difficult for mothers to find products suitable for their constantly changing skin condition. Coupled with the top priority of prioritizing the baby's health and safety, many mothers decide to give up on caring for their skin during pregnancy.
The market lacks many products specifically for pregnant women
In reality, besides the limited information related to skincare during pregnancy, the market currently offers a modest selection of skincare and beauty products for expectant mothers.
The initial reason is due to the sensitivity and unpredictable risks that common beauty ingredients can pose to fetal development. Even skincare products with organic and user-friendly origins are reluctant to assert absolute safety for pregnant women. This is also the reason why expectant mothers, regardless of their interest in skincare, have a hard time finding a product tailored to their specific needs during this delicate phase.
Barrier of tradition and sacrifice of women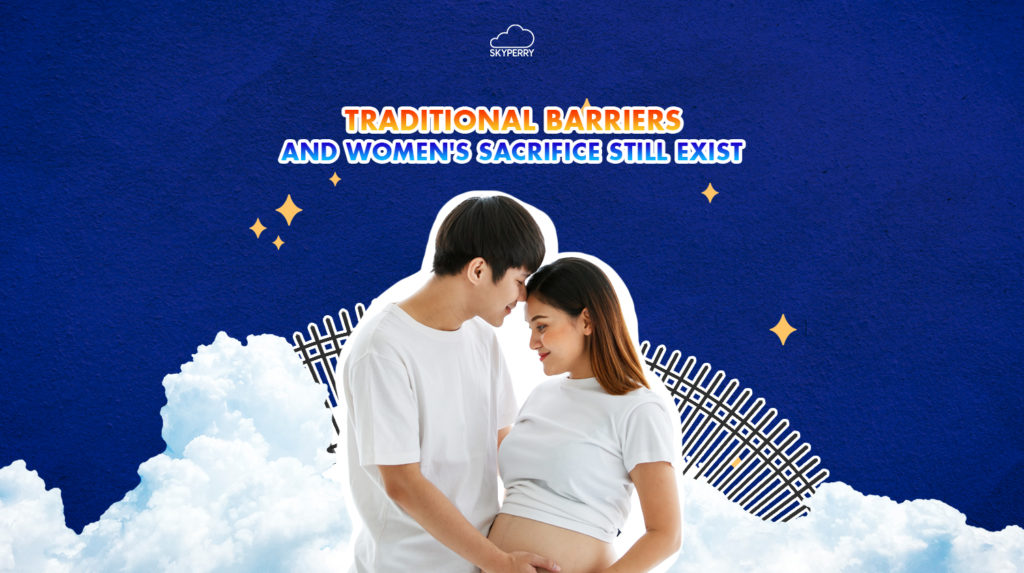 In addition to the three reasons above, an underlying insight that makes women give up on skin care and beauty during pregnancy comes from their own psychology. They believe that being pregnant makes it difficult to look beautiful, and not looking beautiful during this period is a necessary sacrifice for the sake of their child.
With the mindset that the baby is the only priority, many pregnant women have neglected their own well-being during pregnancy, including skin care and beauty concerns, despite the skin issues that may arise during this period. Some mothers also have a dismissive attitude towards the changes happening to their bodies during pregnancy, believing that it is best to let their skin and body go through natural changes during pregnancy, and only focus on solutions after giving birth. Additionally, there are also mothers who, despite struggling and worrying about their skin and appearance, are encouraged to see it as a sign of sacrifice for their unborn child.
Conclusion
There are many psychological factors that lead the majority of Vietnamese mothers to neglect self-care during pregnancy. However, the need for self-care and maintaining confidence and comfort during pregnancy is also an important priority for expectant mothers. A happy, healthy mother can give birth to a healthy, happy baby. There needs to be more useful information for each mother to find suitable cycles, care and beauty therapies during pregnancy. In addition, businesses and brands also need to have more attention and develop more specialized communication campaigns for this segment.
With 8 years of experience in the Mom and Baby field, SKYPERRY is proud to be a Digital Marketing Agency in providing Brand Positioning and Overall Marketing Strategy Consulting services on digital platforms for large, medium and small businesses. SKYPERRY is committed to bringing effective, impressive and optimized communication campaigns according to each business and brand's objectives. Contact hotline: 088 605 6868 or send information to the email address: support@skyperry.com to get direct advice for your campaign.