Let's quickly explore these 5 insights and prominent trends that are shaping the choices of Vietnamese parents when searching and selecting milk products for their children with SKYPERRY – Digital Marketing Agency. 
1. Prioritize products with ingredients that support brain and digestive health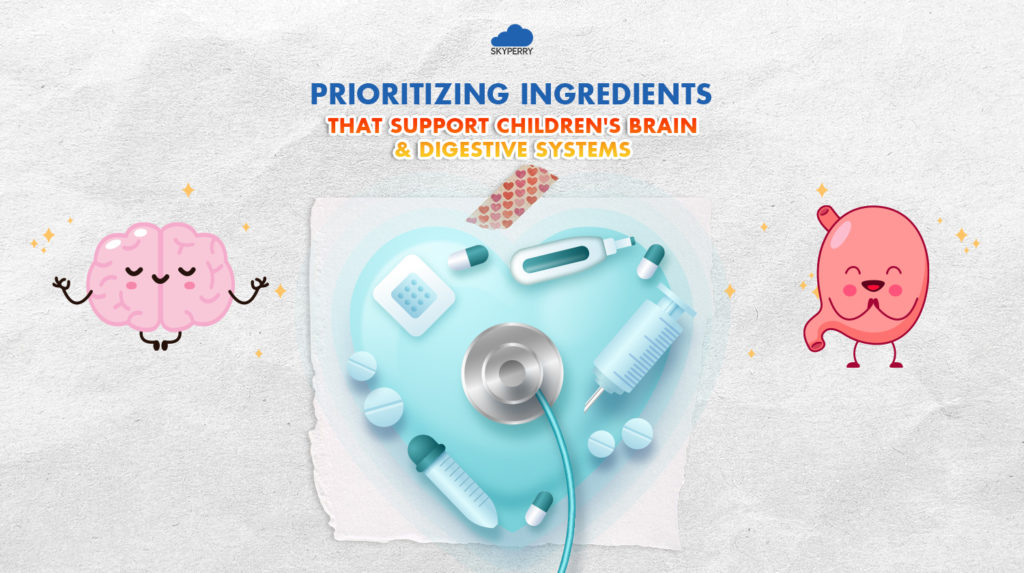 Two factors, height and weight, are no longer the top priority for parents when looking for milk products for their children as they were in the past. Instead, current parents tend to focus on products that can supplement nutrients, support the immune system, aid digestion, and enhance overall health for their children's comprehensive development.
Grasping this trend, leading milk brands in Vietnam have promptly launched corresponding products. For example, Nutifood has a non-dairy line with a specially formulated recipe that supports a healthy digestive system. Meanwhile, Similac Total Protection is known to contain HMO, which helps boost the immune system in babies. Large brands such as Abbott, Nestlé, and Nutifood all have high-end product lines that focus on immunity and digestion issues for children aged 2-10.
2. Organic, natural origin is a top priority
With increasing awareness and knowledge, today's parents are more conscious and pay more attention to factors related to the origin and composition when choosing products for their children. The general trend shows that products with organic, natural ingredients and no artificial preservatives are more likely to win the favor of parents. This trend is even more evident when all major milk brands on the market now have their own Organic lines that emphasize natural, organic origins to make it easier for parents to choose. Typical examples include Similac Organic, Nan Organic, Vitadairy with their organic fresh milk and yogurt product lines.
3. Plant-based milk and nut milk are also gaining attention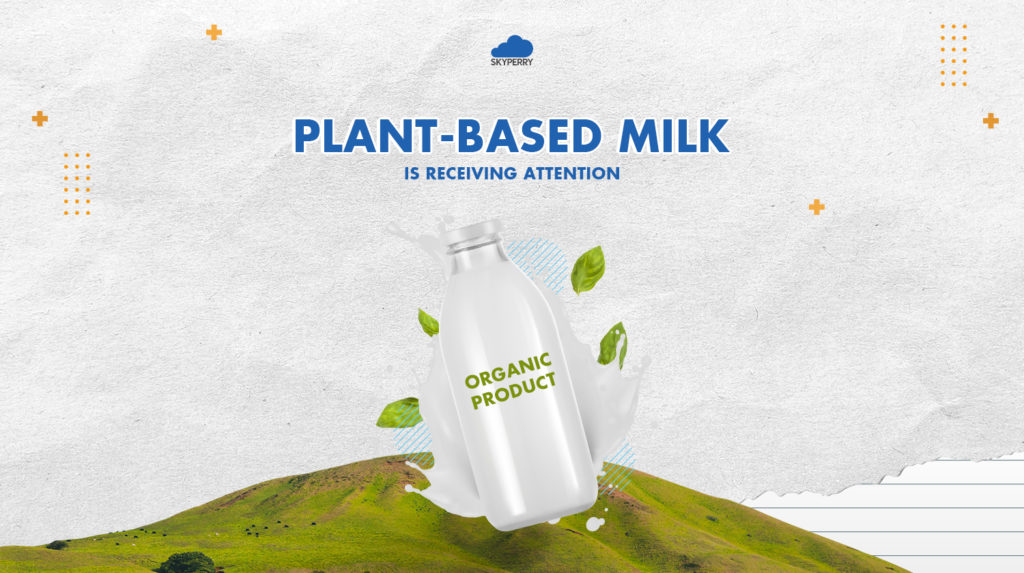 Beside natural and organic origins, parents also tend to seek and use plant-based milk alternatives such as nut milk for their children. Milk products made from soybeans, almonds, or oats are becoming increasingly popular, especially for families with children who have allergies or cannot tolerate lactose. In addition, plant-based milk, nut milk, or fruit milk score points in the eyes of parents because these products provide additional fiber, are easy to digest, and particularly, have the ability to reduce the risk of obesity in children compared to animal-based milk products. Furthermore, with the rising trend of sustainable consumption – in which consumers focus on products with plant-based and natural origins, optimized processing and preservation, these alternative milk products have increasingly gained advantages in the children's milk market.
4. Emphasis on packaging and flavor design
With the modern and busy lifestyle trend, parents are concerned about products with convenient packaging, ease of use and preservation. Especially, packaging materials made from paper or recyclable materials are also points for brands to gain favor with consumers. In addition, current children's milk brands invest in image packaging and diverse flavors to attract young customers. Nutifood brand with its image investment for Nuvi Power product lines, or Nucare nutritional milk products of the Daesang Wellife brand with 2 packaging designs based on chocolate and strawberry flavors are some outstanding examples.
5. Online shopping has the advantage
Finally, e-commerce platforms and online marketplaces are still the preferred shopping channels for many parents when searching for infant milk products. In February 2023 alone, the revenue of the infant formula industry on two e-commerce platforms, Shopee and Lazada Vietnam, reached VND 78.7 billion (data from Younet eci). Especially, both mall brands like PediaSure (Abbott), NAN (Nestlé)… and brands selling through small channels and distribution like Meiji, Aptamil… have all witnessed growth on these e-commerce platforms. This indicates that for milk products intended for children aged 1-12, the online market will still be the main shopping channel and will continue to grow strongly in the near future.
With 8 years of experience in the Mom and Baby industry, SKYPERRY is proud to provide Brand Positioning and comprehensive Marketing Strategy Consulting services on digital platforms for large and small businesses. SKYPERRY is committed to bringing effective and impressive communication campaigns, as well as optimizing to each business's target. Contact the hotline: 088 605 6868 or send information to the email address: support@skyperry.com for direct consultation.